DIRECTV sought to grow their Facebook community by 10% from an already impressive 4.1 to 4.5 million fans. The catch? Keep the page's fanbase demographically diverse by segmenting new Likes into pre-determined groups (i.e. 10% Females 25-34, 5% Males 18-24, etc.) Throughout the 11 month campaign period, my team conducted a lengthy paid media-supported test with the goal of aggregating the most cost-efficient Likes possible.
My team outlined the recommended TV shows and network events that should be used to appeal to the specific demographic groups. Various creative and copy combinations were tested to find the ideal messaging for the target market (see below: in-text messaging vs. clean key art).
The result? 400,000 new Page Likes within the requested age and gender groups. And of course, a very happy client!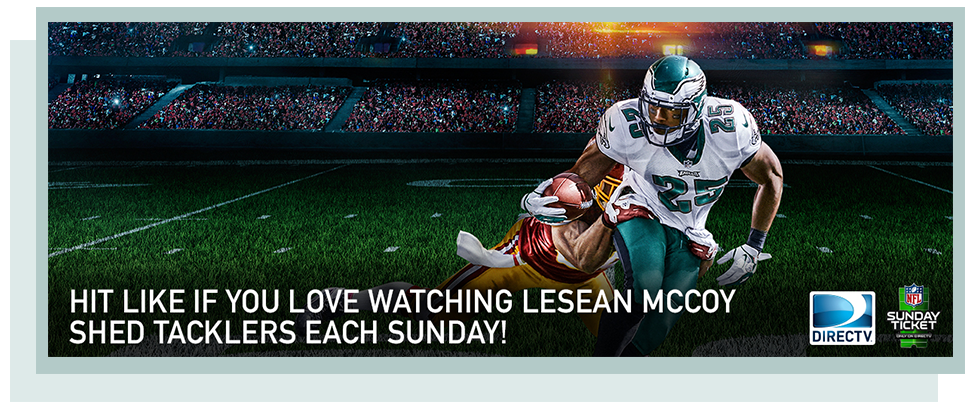 I had direct communication with all network partners (CBS, A&E, HBO, etc.) and worked to request approved assets for the campaign. My role included client management, spearheading the ad design process, writing copy, ad trafficking, optimization and reporting.